Angus Genetics and Its Advantages
Blog
| July 3rd, 2017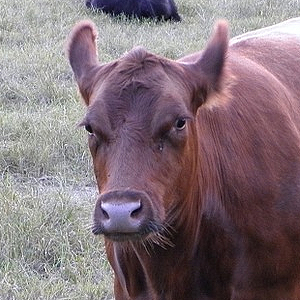 Since Australia is one of the leading exporters of beef worldwide, it is also an excellent source for information about Angus genetics and its advantages in producing a healthy, productive herd. Japan can attest to the quality of the imported beef from Australia since it imports 71-percent of its beef from this country, including Angus cattle and Angus crossbreed cattle.
Angus Genetic Research, Development and Improvement in Australia
Since Australia has such a limited domestic market, its research centres on the international, efficient product of beef. The BREEDPLAN is the creation of The Animal Genetics and Breeding Unit that is part of the University of New England and it covers 19 important economic traits that range from fertility to feed efficiency. Since Angus is the fastest growing and leading breed here in Australia, the Angus Society of Australia is fully involved in this research and development.
Information about Angus Australia
Angus Australia is an organization comprised of 2600 members who produce registered Angus for commercial or seed stock purposes. The goal of this organization is to promote and enhance the value of all Australian Angus. It participates in the BREEDPLAN performance analysis with over 60,000 Angus calves that are registered in the program each year. The BREEDPLAN allows the organization to identify the rates of genetic gain and the prime Australian Angus genetic traits. Angus Australia strives to succeed in the following areas:
• Improve upon that Angus genetics within Australia to increase all aspects of productivity
• To offer quality assurance for all Angus cattle production and export
• Market registered Angus semen, embryos and cattle
• Promote and Sell Certified Australian Angus Beef
• Further educate cattle owners on producing high-quality beef using economical breeding methods
• Train the youth of Australia to become future cattle breeders along with beef industry specialists
Comparison of Beef Breeds
To exhibit the importance of Angus genetics and its advantages, we offer you the following key results from when we compared Angus to other cattle breeds:
• Angus ranks the third highest in carcass weight
• Angus comes in first with best marbling
• Angus has the lowest birth weight, which makes for easy calving
• Angus ranks the lowest with the cattle breeds for shear force, and this shows the tenderness of the Angus beef
For further details on Angus genetics and its advantages, contact Southfork Angus. We are the place to turn for high-quality Angus seed stock here in the Mornington Peninsula area of Australia. Southfork guarantees delivery of high-producing, well-tempered, fertile Angus cattle to help build your herd in an effective manner.
Optimized by NetwizardSEO.com.au