Raising Angus Beef Cattle for Profit
Blog
| May 30th, 2017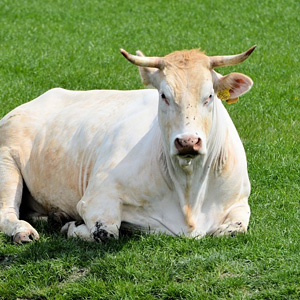 Raising Angus beef cattle for profit is a complex process to invest your money in since the cattle need proper daily care to bring you a return on your investment. With beef being in demand throughout the world, cattle farmers and breeders agree that this type of venture earns higher yearly profits than the majority of businesses do today. You just need to work patiently with your cattle, invest the right amount of money on the cattle and pertinent materials, have an understanding of how to run the business properly and the way to receive the highest return on your investment.
While there are various strategies that cattle breeders and farmers follow to make their ventures profitable, we list what we feel are the top three ones for improving sales and earning as much income as possible from your efforts in the following facts:
• Increase the Weight and Value of Culls – According to a report from the Iowa Beef Cow Business Records, during the past six years approximately 21 percent of the cattle industry's revenue comes from selling culls. For this reason, always consider selling culls that weigh a sufficient amount and are valuable a viable way to increase your profits. It is best to hold on to your culls until peak seasons when the prices are at their highest. Avoid selling culls from October to December since the market is saturated at this time of the year, which brings down the price of culls. Instead, wait until February to March when the price of culls is $3 to $4 higher per cwt in comparison to any other time of the year. Since the price of culls is figured according to hundredweight or cwt, the weight of your culls will increase their value.

• Reduce the Consumption of Protein Supplements – Certain cattle ranchers or farmers decide to feed their Angus cattle protein supplements at least once if not twice a day when raising them for profit. They feel as if the protein supplements help increase the health, weight and value of the Angus. Research shows, though, that supplementing the cattle's diet with hay accomplishes the same things as the protein supplements do and costs far less and this increases profits since it reduces your monetary output.

• Feed Grain Byproducts to Cattle – Grain byproducts from grain distillers are a valuable source for both energy and minerals since they provide such nutrients as protein, phosphorus and other minerals. When you feed your Angus these byproducts, you reduce your feed costs while you still increase the cattle's weight, health and value. The summer months are the best months to turn to these byproducts due to the fact that they cost the lowest at this time of year.
For seed stock and additional facts about raising Angus beef cattle for profit, rely on Southfork Angus. We guarantee delivery of cattle that have quiet temperaments, are highly fertile, are easy to handle and are reliable producers.
Optimized by NetwizardSEO.com.au